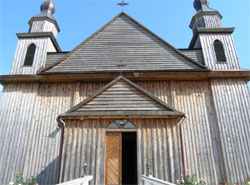 Volyn is at the junction of European trade routes between Kiev, the cities of Warsaw and Berlin, and the Baltic and Black Seas.

Important cultural sites include the Upper Castle, Volodymyr-Volynsky historic cultural complex, Villa-museum of Lesia Ukrainka and the painting of the Holm's Virgin Mary.
Volyn's administrative centre is Lutsk. Its other cities are Kovel, Novovolynsk and Volodymyr-Volynskyi.
---