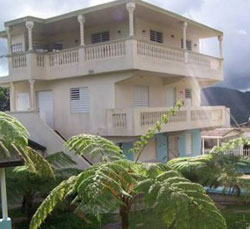 Villalba in southwestern Puerto Rico supplies fresh water and electrical power to the southern part of the island nation through its lakes Toa Vaca and Aceituna respectively.

It is primarily famous as the chief producer of gandules, or pigeon peas. Villalba also has factories that manufacture aluminum packaging, electrical and electronic machineries, and medical devices.
There are very few tourist attractions in Villalba, such as Guayabal Lake and La Corono Hill. Doña Juana Waterfall can also be seen from this town.
---