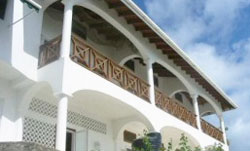 The southern quarter of Vieux Fort has a nature reserve, the Hewanorra International Airport, a major port and Saint Lucia's second largest town, also called Vieux Fort. Once the centre of the island's sugar industry, Vieux Fort is an industrial area, and while it has been taking on a more modern appearance in recent years, its Old Town is lined with historic colonial establishments from its years under British and French rule.
Off the coast of Vieux Fort, the Maria Islands Nature Reserve protects rare and indigenous animals.

Attractions to check out in Vieux Fort are the lighthouse on the Cape Moule à Chique promontory and its gorgeous 360° view of the island and the white sand Anse des Sables beach on the island's Atlantic side. Vieux Fort also has a great Friday and Saturday market where you can shop for produce and the country's biggest fish market.
---