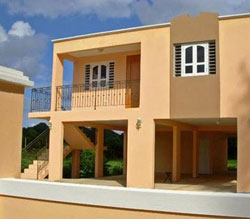 Vega Baja has been reaping the blessings granted to the region by the Cibuco River. The lands are fertile for growing pineapple and other crops. Nutrients from the river contribute to the rich diversity of Vega Baja's reefs.

It is not surprising that the town's waters are excellent fishing grounds for large blue marlin. Annual fishing tournaments are held in Vega Baja. Spear fishing along the reefs produce abundant yields.

A ways inland, Laguna Tortuguero was once not only a popular fishing spot, but a scenic location for boating and family picnics. At present though, it is a protected habitat for South American crocodiles, making it a dangerous place for swimming and water sports.
Vega Baja was once a settlement for four different Indian civilizations, making it an important archaeological location.
Notable landmarks in town include the Casa Alonso Museum, Fenix Theatre, the Man of the Sugarcane Monument, and the Jorge Otero Military Museum.
---