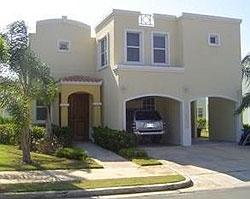 Vega Alta is among the last few sugarcane-producing regions in Puerto Rico. It is also a thriving business and industrial sector that has been enticing local residents to seek better employment opportunities in companies that have set up factories in the area.

Despite the trend for modernization, Vega Alta still clings to its cultural heritage. A notable landmark is the Plaza Gilberto Concepcion de Gracia, in which is located the Iglesia Catolica Immaculada Concepcion de Maria. Another place of interest is the Central Canyon Sugar Mill. Although the mill ceased operations in 1945, its smokestack remains a prominent fixture. Following damage caused by a lightning strike, the smokestack underwent restoration and preservation work.
Nature lovers would enjoy the beautiful beach at Balneario de Cerra Gordo. The sub-tropical Vega Alta Forest has scenic hiking trails leading to sinkholes and caves. The Cuevas Golondrinas are home to several bird species.
Every July, Vega Alta holds the Festival de la Chiringa (Kite Festival). The highlight of the event is the handmade kite flying contest, with prizes being awarded to the best-looking, biggest, smallest, and highest-flying kites.
---