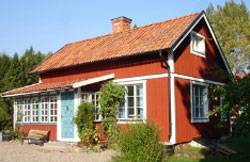 Located in the heart of Sweden, Västmanland is wedged between lowlands and the hilly north, giving it such a distinct character. In the pine and fir forests of the north, wildlife and wild vegetation thrive. In the heart of Västmanland there are acres of farmland, with soil perfect for agriculture.

With part of the vast and beautiful Lake Mälaren in its territory, the county is a haven for water sports enthusiasts. Sport fishing, canoeing and white-water rafting are favourite pastimes here. The countryside has magnificent trekking and cycling routes. In the chilly winter, the countryside is transformed into a skiing haven, offering over 20 pistes to skiers of all levels.

Västmanland is also dotted with ancient monuments, which are mostly burial fields and pre-historic fortresses.
---