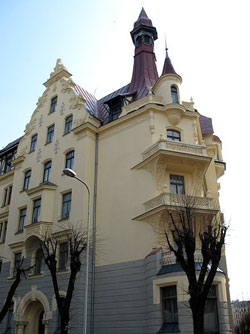 The Valmiera District is situated in the Vidzeme region. The district centre is Valmiera City, the largest city in Vidzeme.

Valmiera lies along the banks of the Gauja, the region's longest river. The site on which it stands is believed to have been inhabited as early as 9,000 years ago. Valmiera itself was first mentioned in writings in 1323. But it was founded at least 40 years earlier it is known that the Livonian Order constructed a castle (Wolmar) and a Catholic church here at the time.

Valmiera is often considered as the cultural capital of the Vidzeme region. It has a flourishing theatre scene that has been active since 1919. Every October it hosts the Simjuds medieval fair, a tradition borrowed from its former Baltic German denizens.
---