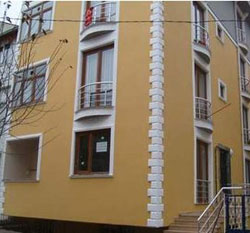 Istanbul's Ümraniye district is a large suburban area consisting of the municipalities of Ümraniye, Çekmeköy, Sarıgazi, Yenidoğan, Taşdelen, Alemdar, and Ömerli. Ümraniye is along one of the main routes going to the bridges that link the two sides of Istanbul, and is close to many commercial and industrial districts like Atasehir, Kadıköy, and Üsküdar.

Though some areas still have many illegally built gecekondular, or squatters' homes, Ümraniye is generally an attractive, middle-class residential district with modern apartment buildings, cafés, theatres, and big shopping malls.
Çekmeköy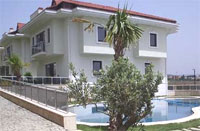 Çekmeköy is a fast-developing sector of Ümraniye and a choice neighbourhood for commercial and residential development projects. Its proximity to the Trans-European Motorway and the business district of Altunizade makes it very attractive to investors.

The Çekmeköy Project is a low-density residential development that targets the upper-middle and high-income segments. A 1.7 square-kilometre wooded area surrounds the residences, most of which are 2-storey single-family homes.
The NurolEvleri housing project in Çekmeköy offers 33 villas, a caféteria, a cinema, a swimming pool, a tennis court, and a basketball court. Atlas Panorama Villas is surrounded by forests and consists of 13 villas, a swimming pool, tennis courts and playgrounds.
Istanbul Yesil Belde Kent is a multi-storey housing development consisting of 12 blocks of flats. The apartments are of varying size. It has a swimming pool, car park, and other utilities. The project stands on a relatively earthquake-safe area.
---