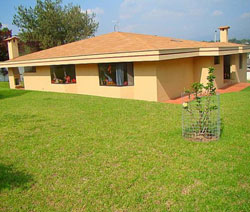 A lot of Quito professionals and expatriates with young children choose to reside in posh suburbs such as Tumbaco and neighbouring Cumbayá. Lush, bright-coloured bougainvillea grows everywhere in these charming, luxurious valleys. Tumbaco is green and inviting, a nature lover's suburban retreat. Most houses in this area belong to exclusive communities.


Cumbayá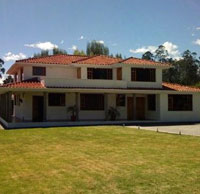 The rapid population growth in Cumbayá has created economic opportunities for the suburban parish. On the whole, its residents enjoy quite a high standard of living. It has broad streets, good restaurants and shops—including many that Americans and other foreigners would be familiar with. It has its own branch of Supermaxi, Ecuador's biggest supermarket chain. More traditional, rural architecture is reflected in the older part of town, where the Iglesia de Cumbayá and the Iglesia de Miravalle are.

One of the country's universities, the Universidad San Francisco de Quito, is in Cumbayá.
---