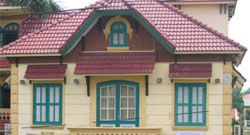 With the ongoing expansion and development of Hanoi, traditional flower villages are fast diminishing. But Tu Liem (a prime area) is one district where the business of growing flowers is still going strong. Compared to other flower villages, Tu Liem brings in the highest income from its flower markets.
My Dinh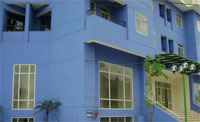 As Hanoi continues to develop, more of the city's traditional and rural neighbourhoods are fast becoming new areas of development. The My Dinh-Me Tri area in the Tu Liem district is one such example.

My Dinh is fast becoming a busy commercial centre in Hanoi. Developers have been investing in hotels, residential units and commercial high-rises for office spaces and retail outlets that want to make their mark in the up-and-coming commercial district.

Hanoi's downtown is fast becoming over crowded so developers move their projects to areas with good infrastructure and less population. My Dinh seems to fit the bill perfectly.
---