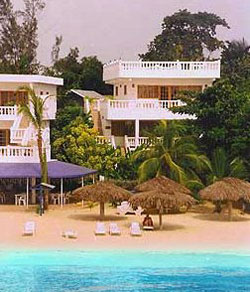 Close to the popular Montego Bay is the simple parish of Trelawney. It retains few remnants of the highly prosperous days of vast sugar plantations, but still has many examples of Georgian architecture, albeit rather shabby ones. Its capital town, Falmouth, was once a bustling port that exported sugar and molasses. These days, Falmouth is a quiet fishing town with crumbling vintage architecture, but it is still a major social centre and has two local newspapers.

Much of Trelawney's terrain is rather flat. Four major rivers run through the parish. There are a few mountains and a number of interesting limestone formations, including some four dozen caves, many of which have Taino figures and symbols carved into the walls. Part of the richly biodiverse protected area known as Cockpit Country lies in this parish. It is an inaccessible, uninhabited nature reserve where various species of wildlife can be seen, including most of Jamaica's bird species, yellow snakes, and swallowtail butterflies. There are 10 beaches along its coast.
Trelawney is mainly an industrial and agricultural parish, though its fishing industry has been declining and tourism is on the rise. There are plans to restore buildings of architectural interest. Certainly it is not as attractive or as popular as the adjacent Montego Bay, but Trelawney has its charms and it appears to have potential for growth.
Falmouth
The town of Falmouth is famed for being one of the best-preserved Georgian towns in the Caribbean. Trelawny's capital was a prosperous centre of trade in the 18th and 19th centuries, populated by tradesmen and merchants of different races. There were almost a hundred sugar plantations in its territory. It plunged into a decline after the emancipation of slaves in 1840, but the houses and buildings constructed over the previous century have been preserved.
A number of the vast plantation complexes are still intact. The Albert George Shopping and Historical Centre in Walter Square is one of its major landmarks and is a wonderful place to shop when craft and produce dealers bring their wares on Wednesday mornings. When it comes to natural attractions, Falmouth is famous for the mysterious Luminous Lagoon, filled with phosphorescent micro-organisms.
There is currently a plan for the construction of a new cruise port in Falmouth. This will make it a major cruise destination. The restoration of many of its old buildings has been taking place in anticipation of the increase in tourists in the area.
---