The department of Treinta y Tres is situated along Uruguay's border with Brazil. Part of the eastern plains along the banks of the Laguna Merin, it is a fertile area characterized by rolling fields of rice, corn, trenches, barley and wheat. Elevated areas in the region also serve as grazing grounds for sheep and cattle.
Treinta y Tres City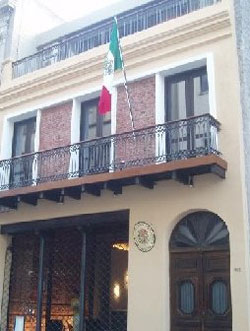 Treinta y Tres City is named after the Treinta y Tres Orientales, 33 patriots who had been exiled to Argentina and who—under the leadership of Juan Antonio Lavalleja—secretly landed in Uruguay on April 19, 1825 to fight for the country's independence.

A huge marble monument in honour of the 33 patriots stands on 19 de Abril Square. It features a pole on which the word "Freedom" and the names of these heroes have been carved. The city's main avenue is also named after Lavalleja.

Nearby is the town of Santa Clara de Olimar, where the remains of revolutionary General Aparicio Saravia lie.
Treinta y Tres' Municipal Park is situated along the banks of the Olimar River. Nearby natural attractions are Cerro Chato Lagoon, Quebrada de los Cuervos, Quebrada de la Teja, and Merin Lagoon.
---