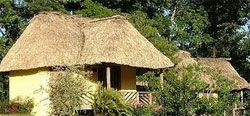 Toledo District (a prime area) is the rainiest part of Belize. This means thick rainforests that protect wildlife such as jaguars, howler monkeys, and numerous species of birds and fertile lands suitable for cultivation. On the other hand, there is the problem of river overflow. As there are six river systems in the district, more swamps form and become habitats for mosquitoes that drive away visitors.

Muddy streets can also delay delivery of goods and passing tourists. These may not seem bothersome to the Kekchi and Mopan Mayas who make up more than half of Toledo's population. But it is one reason why the district, while known as a significant reserve site, has slow economic progress. It still remains the most impoverished area in Belize despite the wealth of natural and archaeological heritage it endeavours to preserve, and the addition of main and alternate roads, water supply, and electricity.
The Mayans, whose thatch houses are found on hillsides and along riverbanks, are considered the poorest, surviving on fishing and farming. The challenge to the government and organizations is to come up with sustainable development plans that the local community will understand and support.
Aside from its jungles, Toledo promotes its Mayan ruins. The structures of Nim Li Punit and Lubaantun have been preserved. Uxbenka and Pusilha are guarded by lush vegetation. How long these natural reserve sites will stay preserved however depends on how fast international logging operations or real estate developers will claim the lands.
Punta Gorda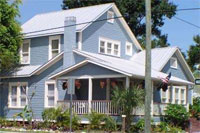 The administrative town of Punta Gorda permeates with a sense of order: there are many similarly structured buildings; clapboard houses and trees alternate along the streets; citrus farms and banana plantations coexist with pampas and forests; cattle graze on grasslands.

Punta Gorda's main roads primarily serve as passageways between Guatemala and Belize. Local enterprises and cultural interaction arise mostly on the market days, Wednesdays and Saturdays. Farmers and fishermen are joined by Guatemalans selling their wares and Mayan women showcasing their handicrafts. Other than these, there is not much energetic activity happening inland.
Punta Gorda is highly populated by Garinagu, whose first settlement dates back to the 1800s when the town was a major logging port. Other residents are Creoles, Mayas, Lebanese, and Chinese. More recent homeowners are British and North American expatriates. The town now has several restaurants, hotels, shops, and lodges. Acres of farmlands and oceanfront properties are being purchased. A nearby estate will soon become a plush gated community and port.
Monkey River Town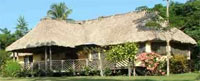 Monkey River Town, a small community once dedicated to banana production, depends on subsistence fishing and ecotourism. Many homes are traditional wooden houses on stilts, and  the small streets are mainly used by pedestrians and not vehicles. Boats are still the most reliable mode of transport. Yet modernity has found its way here too. Homes have electricity and phone lines. There are restaurants, and hotels.

Heavily damaged by Hurricane Iris in 2001, the town was slow to rebuild due to lack of resources. Some residents built homes with zinc roofs and concrete verandas, though many of these were still devastated during the May 2009 earthquake.

The viable option was to turn the town into a tourist destination whose attraction centres on jungle river tours, and Monkey River has proven to be quite a hit. It abounds in wildlife that visitors are thrilled to observe up close. Egrets, ospreys, eagles, toucans, and herons perch proudly on mangroves. Crocodiles resemble logs, and vice versa. Howler monkeys make noises that don't resemble howling but are interesting nonetheless.
It is only a matter of time till Monkey River Town becomes another real estate delight, at least to foreign investors. Riverfront and beachfront lots are now being purchased and developed.
Punta Negra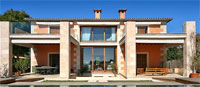 The tiny village of Punta Negra consists only of about 60 permanent residents, some of whom still live in wooden houses with dirt floors. Most rely on subsistence fishing while a few get their meagre income from teaching in the local schools. However, the small community is slowly embracing the economic benefits of ecotourism. Some fishermen take visitors on canoe trips around the mangrove-lined lagoon for fly-fishing, or to observe frigate birds and catch a glimpse of howler monkeys. The quiet village is also witnessing a gradual rise in outside interest as beachfront lots and houses are now being bought by developers.
---