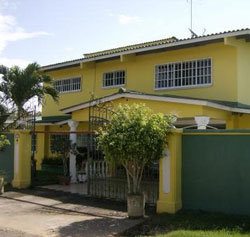 The name Tocumen probably rings a bell with frequent travellers, because Tocumen International Airport is located here.

Tocumen International Airport was first inaugurated in 1947, and is located 20 km northeast of Panama City.

Two years ago a governmental-private-sector consortium took over the facility's management, and began remodeling is. Works at Satellite B are finished, while works on Satellite A and at the terminal's main building are well on their way. Works include the addition of 20,830 square metres in new gates, internal areas and commercial areas.
The remodeling, at a cost of US$70 million, calls for new elevators, a modern baggage management system, and much refurbishment.
---