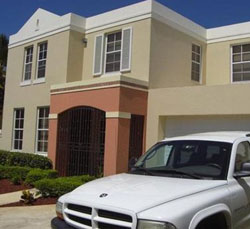 The coastal town of Toa Baja is noted for its sceneries. Fortin El Cañuelo, an old Spanish fort, has an excellent view of the sea. Visitors here can watch cruise ships and other ocean-going vessels arriving at and departing the island. On fine days, they can also see colourful sailboats and fishing boats.

For a closer look at the cruise ships, an ideal place is Parque Isla de Cabras, where visitors can take pictures of these large sea vessels as they sail into San Juan Harbour.
Toa Baja is not devoid of historical attractions. Places of note are the Plaza de Recreo Virgilio Davila and the Iglesia San Pedro Apostol. The Anfiteatro Julita Ross hosts cultural performances and conventions. It also has La Locomotiva Central Constancia, an old steam locomotive that transported sugarcane from plantations to other places on the island.
---