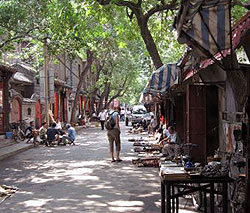 Along with Beijing, Chongqing and Shanghai, Tianjin is one of 4 municipalities directly under the Central Government of the People's Republic of China. This status is granted to a city by the Chinese government, giving it the status equal to that of a province.

On a first visit to Tianjin, its unappealing jungle of concrete and steel structures is what one mainly notices. Yet there are certain areas that showcase its history of colonial architecture, including the architectural display in the concession areas of Tianjin, the old city of Tianjin, and the Dabei Buddhist Monastery.

Those wanting to visit Tianjin should stop by in early April or late September for Tianjin's famous kite-flying festivals. This fun festival should not be missed.
Tianjin people are known as humorous, eloquent and open-minded.
---