Residential Tetuan is 3 km away from the city center. There is easy access to the city center from here via bus and underground (subway).
Cuatro Caminos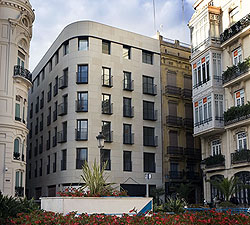 Cuatro Caminos is a popular residential area for students of the Universidad Complutense in Moncloa and the Universidad Autonoma de Madrid. Rentals rates are very affordable, just right for students.

Although this neighborhood has quite a youthful population, there isn't much nightlife. Cuatro Caminos is mostly a quiet area with few restaurants, bars, and cafes. It has a good selection of stores, though.
---