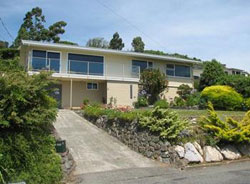 The Tasman Region covers 9,786 square kilometres of the western side of New Zealand's South Island. It is noted for its diverse landscape of breathtaking mountain ranges, flowing rivers, and spectacular coastlines.

The region has three world-renowned National Parks—Nelson Lakes National Park, Kahurangi National Park, and Abel Tasman National Park—and several wilderness reserves that are hikers' and picnickers' paradises. These include the Dellside Reserve, the Alex Ryder Reserve, Clifton Recreation Reserve, and Faulkner Bush.
Fishing is excellent along the Tasman and Golden Bays and the rivers passing through them.
The Tasman Region prides itself in the fact that it has the largest number of artists and craftspeople compared to other regions of the country. With its laidback atmosphere and strong sense of community and volunteerism, it has also become a popular retirement place. Richmond, Waimea, Motueka, and Golden Bay have sizeable geriatric communities.
---