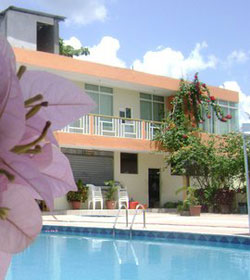 This province is the northernmost region of El Oriente, touching the Colombian border. It might come as no surprise that drug trafficking and other common forms of illegal activities are quite rampant in the area. One should avoid getting falsely incriminated or ensnared by the border felonies by hiring certified guides or joining organized tours when going around the region. It is also highly advised that one should never attempt traveling alone in this area.

Sucumbíos' climate is hot and humid. The untainted rainforest of the Cuyabeno Wildlife Reserve, with its limpid lakes and fascinating wildlife, is a must-see natural attraction in the area. San Rafael Falls, the highest waterfall in Ecuador, offers great bird-watching opportunities.


Nueva Loja/Lago Agrio
Sucumbíos' capital is Nueva Loja, also known as Lago Agrio. It used to be largely undisturbed by tourists, until the discovery that the town is a rich repository of oil. Now, travellers from other parts of the country and the world come here to view Nueva Loja's famous oil fields and oil company facilities.
But Nueva Loja's lucrative petroleum business has had an immensely negative consequence—most of the rainforest is now gone, and pollution is close to unbearable in some of the capital's regions.
---