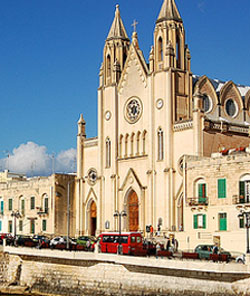 San Ġiljan, or St. Julian's, is a tourist-friendly town, with many hotels, restaurants, bars, casinos and nightclubs, centred mostly in Paceville. It is especially packed during the summer months.

Modern apartments and trendy restaurants and shops face Spinola Bay, where traditional fishing boats are berthed. The beach at St. George's Bay has been rehabilitated. It is now well-maintained and certified for cleanliness, water quality and sustainable development.

St. Julian's has several hotels to accommodate all budgets, from big 5-star names to smaller hostels. Farther inland are upmarket residential neighbourhoods.
St Julian's was a humble fishing village until wealthy Maltese built their summer homes there. Traditional Maltese boats still trawl the bay and berth in the harbour, and old homes and boat houses still give St. Julian's an Old World character.
Paceville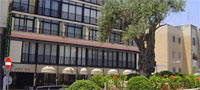 Paceville has gone from being a small residential area in St. Julian's to being the centre of Maltese nightlife. It began its rise a few decades ago, when the five-star Sheraton Hotel went up on the Dragonara peninsula. Bars, clubs and other hotels soon followed, thanks to the growing number of tourists and the British servicemen who stopped at Paceville due to its being between Spinola Bay and St. George's Bay.