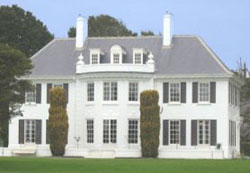 New Zealand's southernmost region, Southland has the longest daylight hours in the country. The region's Scottish heritage is distinctive. The residents here speak with the trademark Scots burr.

Southland is noted for its diverse ecology. It features beautiful gardens in the 80-hectare Queens Park in the main city of Invercargill. The park also has an 18-hole golf course, a bird aviary, animal enclosures, and the Southland Museum and Art Gallery, which has the largest collection of live tuatara, a prehistoric reptile.
The region's coastline is dominated by the ancient sand dune forest of Sandy Point and by Oreti Beach, once the testing and racing site of Southland's motorcycle hero Burt Munro. Not too far from Waipati Beach are the spectacular sea cave networks of Cathedral Caves.
The Catlins area has a large concentration of breathtaking natural attractions including the majestic McLean Falls, Purakaunui Falls and Matai Falls. You can see the reflection of the nearby forest in the calm waters of Lake Wilkie.
Another popular site is Jack's Blowhole in the Tunnel Rocks Scenic Reserve. During high tide, waves are compressed in an underground tunnel and explode out of the blowhole. There is also Nugget Point, home to three rare penguin species, dolphins, sea lions, and seal, and Curio Bay's petrified forest of subtropical trees dating back to the Jurassic Period.
After a days' sightseeing, the best places to relax are in the seaside restaurants at the port of Bluff, which serve the most succulent oyster and crayfish dishes.
---