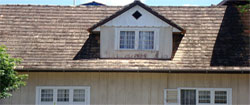 Rio's Zona Sul (a prime area) is its wealthiest and most internationally renowned region. It includes the famous Ipanema, the posh Leblon, Copacabana and its famous beach, and the surfers' favourite, Arpoador.
It has a sparkling nightlife, very popular and crowded beaches, and some of the most popular hotels to stop at in Rio.

It also has the Floresta da Tijuca, one of the largest urban forests in the world and now a national park.

But despite the many attractions of its interior, Rio is most known for its beaches, and the Zona Sul has some of its best ones, including Copacabana and Ipanema.
The South Zone's largest and most revered resident is the 38-metre statue of Cristo Redentor atop Corcovado Mountain. Visitors can take the train up to the top for a closer look at the outstretched figure keeping watch over the city.
---