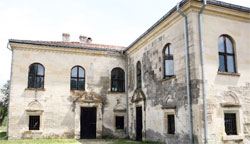 While Bucharest's Sector 4 does not have natural beauty spots or cultural attractions, its more affordable land prices attract buyers and developers. It is still quite underdeveloped, but there are already plans for commercial centres, office buildings, and neighbourhoods. In Berceni, cheap apartments are being snapped up. The 304-unit Monaco Towers and the Octopus Garden residential assembly are in this district. Berceni is also soon to be the site of a Grand Arena Mall, which lies at the intersections of 3 important boulevards.
In Oltenitei, a large residential project is being developed. It comprises of 8 apartment buildings with some spaces designed for retail. The development targets the middle- to upper-middle class.
Tineretului Park
Tineretului Park was created in 1956, built primarily as a recreational spot for the residents of southern Bucharest. It continued to be developed from the 1960s to the 1970s.
The family-friendly park has several playgrounds and the Orăşelul Copiilor, a delightful mini-town for children. Water lovers can rent boats and take a turn on the lake. The Sala Polivalentă, an outsized multi-purpose hall, hosts musical and theatrical performances and indoor sporting events.
Tineretului Park is accessible by metro as two stations service the district. It is a lovely, verdant getaway for those in search of calm and rejuvenation.
---