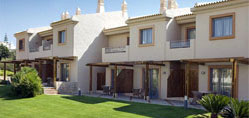 São Vicente is the greenest island in Cape Verde, thanks to extensive reforestation. It is dominated by inland mountains and flats, and a fine coastline of white sand beaches and clear waters.

The island is most famous for windsurfing. São Pedro Beach offers the best conditions for speed windsurfing and is also very popular with bathers.

The British legacy is quite evident in São Vicente, particularly in the architectures in Mindelo, the very charming city that is the cultural centre of Cape Verde.
The island is home to one of Cape Verde's best musicians, morna singer Cesaria Evora, also known as the barefoot diva.
Mindelo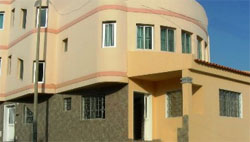 Mindelo in São Vicente is arguably the prettiest city in Cape Verde. Towering over it is the island's highest peak, Monte Verde. The city charms one with its picturesque moon-shaped port dotted with resting yachts, and pastel-coloured buildings and houses along cobbled streets.

The city, which is the country's cultural centre, hosts a steady flow of tourists coming to check out festivals or mingle with locals in bars and restaurants. It becomes particularly lively and crowded during the country's Mardi Gras, the best explosion of celebrations and parades in all of Cape Verde.
Real estate development in Mindelo and nearby areas is in boom. Fortim Mindelo, a Nikki Beach development, is a new luxury residential complex set to be completed in the fourth quarter of 2010. It is very exclusive, with only 14 villas and 60 apartments with very modern interiors and state-of-the-art furnishings. The complex benefits from the Nikki Beach Hotel's restaurants, casino, and famous nightclub.
Blue Marine is a new development near Mindelo, consisting of 6 apartments.
Sao Pedro
São Pedro Bay is famous for windsurfing and one of the most touristic places in São Vicente, the greenest island in Cape Verde.
San Pedro Village is a new posh development on São Pedro Bay. Its 408 apartments and 114 townhouses are modern and refined versions of Cape Verdean Creole architecture. Some buildings surround a large tropical pool, while others line both sides of a narrow street facing each other.
About 60 ground floor units of the 2- to 4-level apartments are used as commercial spaces, housing restaurants, cafés, shops, boutiques, bars, and snacks stations.
The picturesque village is designed for fishermen and tourists with boats or yachts. There is a parking, a marina, a shipyard, a fishermen port, and a fuel station.
Baia das Gatas
Aside from being a lovely beach with calm water and a nice lagoon, Baia das Gatas is also famous for its international music festival, held every August. Many Cape Verdeans and tourists time their vacations to coincide with this lively and culturally enriching event.
Baia das Gatas is a mere 10-minute drive from the pretty town of Mindelo, Sao Vicente's capital. Its desirable location attracts more and more investors, not least of which is the posh Nikki Beach Hotel and Club, whose exclusive resort and spa branch opens this fall.
Lying luxuriously at the centre of Baia das Gatas is the boutique development called The Boat House. It offers 11 semi-detached 3-bedroom villas surrounding a swimming pool.
Holiday homes are expected to be the foremost investment attractions on the beach. Luxury apartments, townhouses and villas are being developed. An Ernie Els golf course is also being planned in Baia das Gatas.
Baia das Gatas is also a good starting point to take walks up to the top of Monte Verde, Sao Vicente's highest peak which is perpetually moist and green.
---