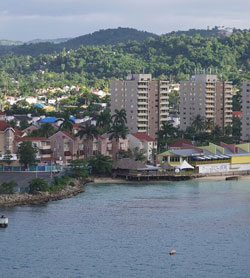 Saint Ann (a prime area) is Jamaica's largest parish, and one of its oldest and most beautiful. It is also known as the Garden Parish.

There are many natural attractions in Saint Ann. The Dry Harbour Mountains—really a plateau—are the highest areas in the parish and look over Discovery Bay. There are as many as 59 caves in the area, some of which feature Taino cave art. Especially fascinating are the long and twisting Runaway Caves, so named because they are believed to have been used by the Spaniards and pirates as an escape route. Fern Gully National Park is lush with greenery while Moneague Lake, which grows in size after heavy rains, is a good place to sight turtles and waterfowl.
Historic attractions abound in this parish, which has populated since about 600 A.D. Sevilla la Nueva, the earliest Spanish settlement here, has been excavated by archaeologists. The 18th century Seville Great House and Heritage Park showcases Spanish and English cultural influences. Another interesting 18th century monument is Edinburgh Castle, actually a fortified house. On a more modern note, there is also a Bob Marley Museum in Saint Ann.
The most popular tourist destination in the entire parish, though, is the Ocho Rios Marine Park, which includes Dunn's River Falls and some beaches. Ocho Rios is one of the most popular tourist destinations in Jamaica, along with Negril and Montego Bay. 
Agriculture was once the main economic activity in Saint Ann, but this has declined greatly and given way to tourism. Plenty of housing is available as a lot of construction is taking place on former farmlands.
Saint Ann's Bay
The second time Christopher Columbus came to Saint Ann's Bay, he was marooned there for a year until he was rescued in 1504. But the first time he went there, he called it Santa Gloria because of its beauty.
Today, Saint Ann's Bay is not a well-off or particularly well-maintained place. While the town has many well-preserved old buildings, including the court house and the parish church dedicated to Our Lady of Perpetual Help, the streets and the beaches are littered with garbage.
Ocho Rios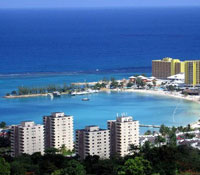 Formerly a fishing village, Ocho Rios has expanded quickly in recent years. It is now the second most important tourist site in Jamaica, being a cruise ship port and a prime spot for tourist activities, from scuba diving to shopping.

Dunn's River Falls also draws thousands of visitors a year. The icy waters of the beautiful terraced falls fill pools where people enjoy swimming on their way to the sea. Dolphin Cove is also a popular place for swimming, as visitors can actually interact with dolphins here.
There are still some working plantations in Ocho Rios and some period buildings like the colonial-style Geddes Memorial Church and the Anglican Church. For most part, though, "Ochie" is a modern, touristy place. It can't quite compete yet with Negril and Montego Bay in terms of nightlife or scenery, but it is a lively place with plenty for potential for growth in tourism. There are excellent resorts in Ocho Rios as well as many good restaurants. Margaritaville is hopping with nightclubs and it has a major commercial centre called Pineapple Place.
Discovery Bay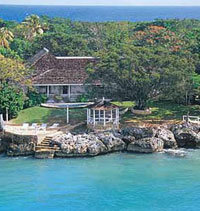 Discovery Bay is a wonderfully tranquil place with its sparkling blue water and glorious white sand beaches. It has many delightful fishing villages. With many vibrant fish and corals in its shallow waters, it is an excellent place for snorkelling. The area is also famous for being the place where the first Jamaican bobsled team practiced.

The baby and the city are so named because Columbus supposedly first landed here when he discovered Jamaica. Seeking fresh water, he was disappointed to find none and bitterly named the place Puerto Seco (dry port). Puerto Seco beach is now one of the most popular tourist destinations here, with its exceptionally lovely beach and calm waters.
Runaway Bay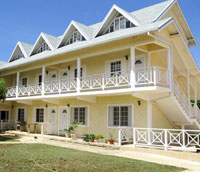 Currently, Runaway Bay is a fairly quiet resort town, a more secluded alternative to the neighbouring Ocho Rios. But with its vibrant coral reefs alive with numerous tropical fish, it is fast growing into a popular tourist destination. It is an excellent place for fishing, snorkelling, and scuba diving. There are some fascinating protected dive sites here, including some wrecks and canyons. Other natural attractions include the extensive Green Grotto Cave Complex, where runaway slaves took refuge and Spanish colonists hid from the English in the past. There are facilities for outdoor sports like horseback riding, polo, and golf.

The town also has its share of historic attractions. There is the Seville Great House, built in the 18th century. Being around the area where Columbus first sighted Jamaica, Runaway Bay has the Columbus Park Museum, which displays historic artefacts. Bob Marley's birthplace is also found here.
---