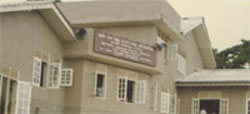 The Sabaragamuwa Province consists of the districts of Kegalle and Ratnapura, with the two main cities of the province bearing the same names. Sabaragamuwa is famous for its gem industries, from mining to jewellery making.

A part of the Sinharaja rainforest, a World Heritage site, is in Sabaragamuwa. The province also has the Uda Walawe Wild Life Park, home to large herds of elephants, deer, wild boar, water buffalo and jackal. The Kelani Forest Reserve is an ideal place for trekking, bird-watching and white water rafting.
Ratnapura City
Ratnapura, the country's major gem mining centre, lies at the foot of Adam's Peak. The conical peak is well-known for Sri Pada (sacred foot print), a 2-metre rock formation close to the summit which is sacred to all four religions of Sri Lanka. Buddhists believe Lord Buddha left his sacred foot print on the mountain, while for the Hindus it is Lord Shiva's footprint. Muslims believe that this was the place Adam set foot after being cast out of heaven, while Catholics believe that it belongs to St. Thomas, who preached in South India.
Kegalle City
Kegalle is the capital of Kegalle district on the Colombo-Kandy road. Close to the centre of Sri Lanka, it is a thriving town with a population of around 86,000.
---