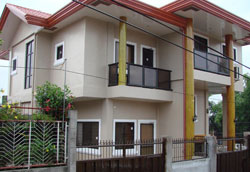 The provinces of Compostela Valley, Davao del Norte, Davao Oriental, and Davao del Sur make up the Davao Region. The region's economy is mostly agricultural, but mining, fishery, and forestry are other important sources of income. The infrastructure of this region is the most developed in the island of Mindanao.

The cost of doing business in Davao City is reasonable compared to other major cities in the Philippines. It has a modern airport, the biggest on the island, and several seaports within driving distance from the city centre. Furthermore, Davao City is the country's gateway to the East ASEAN Growth Area of Brunei, Indonesia, Malaysia and the Philippines.

The government of Davao has been seeking to assure its residents of a peaceful city. Davao has a low monthly crime rate of 0.8 cases per 10,000 persons. A 911 central communications and emergency response centre was established in 2002.
---