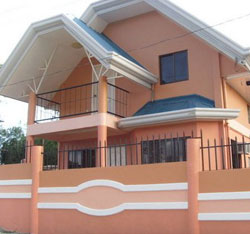 The Zamboanga Peninsula consists of the provinces of Zamboanga del Norte, Zamboanga del Sur, and Zamboanga Sibugay. Fishermen in this coastal area bring in their catch of tuna, herring, sardines, anchovies, mackerel, shrimps, prawns, lobsters, crabs, squid and cuttlefish every day. Traditional outrigger boats called vintas, with their distinctive colourful sails, are also a common sight in these waters.

There are also historical, religious and cultural centres here, such as mosques. Fort Pilar in Zamboanga City was constructed here during the Spanish occupation. A shrine to the national hero Jose P. Rizal can be found in Dapitan City, where he was exiled before his execution.
The region is Mindanao's door to the East Asia Growth Area, which aims to benefit marginalized areas by increasing trade, tourism and investment there. The EAGA is participated in by Brunei, Indonesia, Malaysia and the Philippines.
---