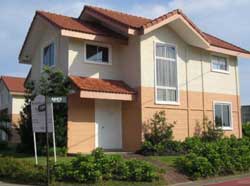 CALABARZON is going through rapid industrialization. Due to its proximity to Metro Manila and its accessibility thanks to the South Luzon Expressway, some agricultural lands in this region have been converted into industrial zones. This region is composed of the provinces of Cavite, Laguna, Batangas, Rizal and Quezon.



Cavite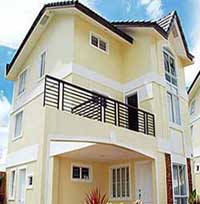 The province of Cavite was site of the declaration of Philippine independence by General Emilio Aguinaldo in 1899. Aguinaldo's house in Kawit is now a museum and contains items and photographs from that period.

Like other areas near Metro Manila, industrial estates are rising in what were once agricultural lands. Tourism is also active, as Tagaytay City is quite a popular holiday destination.
This city has a spectacular view of Taal Volcano, one of the smallest active volcanoes in the world. It sits on Volcano Island in Taal Lake, which itself is in the caldera of an extinct volcano. Furthermore, Taal Volcano has a lake in its crater—that lake is therefore a lake in a volcano in a lake in a volcano.
Tagaytay's main road, which runs along a ridge overlooking the volcano, has a host of restaurants, inns and hotels. A mere hour and a half away from Metro Manila, Tagaytay is a favourite retreat for the weekend or an overnight trip. Its relatively high altitude makes its temperature much cooler than that of the metropolis. The neighbouring town of Mendez has an educational farm and petting zoo.
Laguna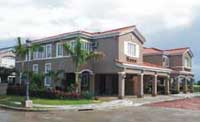 The expressway connects Metro Manila to Southern Luzon by cutting across some of Laguna's towns. This has made this province a favoured site for industries to relocate. The towns near Metro Manila have several industrial zones where the factories of multinationals like Toyota, Nissan Motors, and Coca Cola are located.

Several residential subdivisions have sprouted in the province as the establishment of factories outside the city has brought an influx of new residents to Laguna. These subdivisions target different income levels, as Laguna has become a place to relocate away from the metro's pollution and big city life.
The towns farther south boast of beautiful scenery and unique places of interest. Paete is the home of skilled wood carvers. Some studios are open to tourists who want to watch how carvers do their craft. Los Baños is home not only to the University of the Philippines but also to numerous hot springs where tired bodies can be refreshed and rejuvenated. Liliw is famous for its sandal makers. Local tourists flock to this town where an uphill road is filled with shoe and sandal shops.
Batangas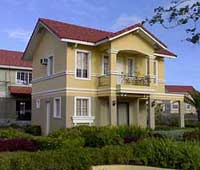 The province of Batangas was made even more accessible with the construction of the Star Toll road. This highway cuts across several towns and makes it easier to access the various towns and cities of the province. Batangas has a busy seaport, as its deep waters allow easy docking for ships. The Batangas International Port is a major gateway to the resort town of Puerto Galera in Mindoro Oriental.

Its many beaches make Batangas a favourite weekend getaway. Located in the town of Mabini is Anilao, with cliffside resorts and dozens of first-class dive sites. Visitors can also go to the town of Taal, which has one of the largest churches in the Philippines. It is said that the church could house the inhabitants of the town in case of emergency. There are many Spanish-era houses in Taal.
Rizal
The province of Rizal was named after the country's national hero, Jose Rizal. It is Metro Manila's nearest neighbour to the east and is located in a mountainous area. Its proximity makes it a popular residential area for people who work in Metro Manila.
The province boasts of some churches built during the Spanish period. As it also lies near the Laguna de Bay, some of its towns are active in the fishing industry.
Antipolo City is on a mountainous ridge on the eastern edge of Metro Manila. Accessible from Marikina and Pasig, Antipolo offers a lofty alternative to living in the metro. It also benefits from having a small-town feel, cooler weather, lovely scenery, and lots of trees. However, the rush-hour commute to or from Metro Manila can be a great hassle.
Quezon
Quezon, the second-largest province in Luzon, is known for its coconut trees—you can drive down the province's length for hours and there will always be coconut trees in the distance. Besides agriculture, fishing, quarrying, eco-tourism and furniture-making, the province's other sources of income are power generation, livestock raising and cottage industries.
Every May, Lucban celebrates the Pahiyas festival, one of the most popular town celebrations in the country. The fronts of all the buildings in town are festooned with thousands of kiping—thin, leaf-shaped rice wafers of all colours. It's a colourful display that brings in local and foreign tourists to wander the town's narrow, sloping streets  for hours.
---