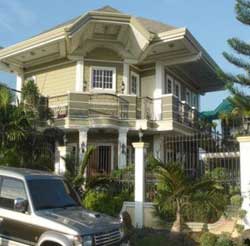 Central Luzon is one of the fastest growing regions in the country. Composed of the provinces of Aurora, Bataan, Bulacan, Nueva Ecija, Pampanga, Tarlac and Zambales, it is known as the Central Plains for its large, agriculturally important flatlands.

Central Luzon produces one-third of the country's rice production. Corn, banana, fruits and vegetables are also planted here. The roads are highly developed, as this area connects the northern part of Luzon to the rest of the country.

Clark Air Base and Subic Naval Base are both in Central Luzon. Both are former U.S. bases that have been turned into export processing zones. Subic has several good beaches and resorts. Clark Air Base is equipped with an international airport and is the Asian hub for Federal Express and UPS. There is a commercial area here, and several businesses and call centres have established their presence in the area as well.
Mount Pinatubo, a volcano that had been dormant for 600 years, made its presence felt in June 1991. Its eruption dramatically changed the face of Central Luzon and caused a decrease in the worl's temperature for years.
---