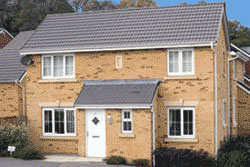 Alternatively known as the Deep South, Region G's suburbs are grouped into two: Greater Ennerdale, Lenasia, Eldorado Park and Protea in the north, and the Orange Farm and Weilers Farm in the south. Its relative isolation from Johannesburg's business districts and Sandton have made public transportation quite expensive, and without a strong economic base of its own, Region G is one of Johannesburg's poorer districts. Almost half of Region G's population are under 18, and the region has a 70% unemployment rate, with most workers scraping a living out of crafts and other trade-related work.
Region G's history is akin to Soweto's in the sense that it was founded mainly through the workings of the Group Areas Act during the apartheid era. Lenasia's earliest residents were relocated Indians from Feitas near the city centre. Other townships were created through the massive influx of workers who came to the area looking for work, and since housing projects were scarce, slum areas began developing, particularly in the south.

Region G's northern area is more prosperous, with more relatively stable communities and nicer, formal residential areas. Lenasia is perhaps the most cosmopolitan area in this far-flung region. Most of its young working class choose to work outside it, but Lenasia has its own shopping malls, churches, mosques, mandhirs, banks, and some industrial and commercial sectors. Other middle class neighbourhoods in the northern area include Zakariyya Park and Ennerdale.
Despite some prosperous areas, Region G is still largely poverty-ridden. The slum areas of the south have it particularly bad, since its isolated location makes it even more expensive to improve infrastructure. Its vast tracts of land have the potential for future development, though they are currently used as waste dumping grounds.
Orange Farm
Orange Farm started out as an informal settlement in 1987, when thousands of people began squatting in the area, driven there by a housing crisis, poverty, unemployment and political violence.
It became a township in 1997, and it has a population of about half a million.
Some progress is being made—a library and a clinic have been built, roads have been paved, and some places even have Internet access, even as much of the township itself does not have access to electricity.
The lack of electricity is just one of the problems Orange Town has to work out, including poor sanitation, issues with the water supply, the need for decent housing, and the lack of basic services, including health care and welfare.
Lenasia
During the apartheid area, thousands of Asians, mostly Indians, were forcibly removed from Johannesburg's city centre. They relocated near the Lenz military base south of Soweto; the name they came up with for their settlement, Lenasia, is supposed to have been a blend of "Lenz" and "Asia".
Lenasia played a major role in opposing the government's attempt to create separate legislative assemblies for the different races in order to strengthen apartheid, and in creating the United Democratic Front, which opposed apartheid in the 1980s and 1990s.
Today, Lenasia is a large, thriving township, still politically active, and growing commercially as shopping centres, banks and offices continue to
Though Lenasia's population is largely Indian, there are also white, African and other Asian communities here. The places of worship in Lenasia reflect this diversity—mandirs, mosques and churches. The number of residents is growing—and beginning to vie for limited suburban land. The result is higher property prices.
---