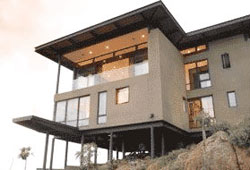 Region F, or the Inner City, is composed of residential and commercial areas representing both ends of Johannesburg's economic spectrum: the affluent upper- and middle-income suburbs of Bassonia, Glenvista, and Mulbarton, the commercial suburb of Braamfontein, some shoddy residential areas like Bertrams, and the vibrant Central Business District (CBD), which has become a shopping mecca for both locals and visitors.

Originally the site of mining camps built in the 19th century, this region, particularly the CBD, has expanded to accommodate high-rise office and residential buildings. The region's mission is to provide all residents access to good quality affordable services, which it currently fulfills through producing excellent and well-maintained infrastructure that is well-integrated with surrounding urban areas and provides easy access to highways. All major roads originate from Region F and go through other parts of the city. The main railway station, bus terminals, and taxi stations are all situated here as well.
In general, suburbs are situated close to the inner city and have small neighbourhood parks. Joubert Park is the main green space in Joburg and is also home to the Johannesburg Art Gallery. To the south of the inner city are old working-class suburbs with some newer residential developments. There is a recent trend of higher-income residents moving here, while lower-income residents move to the inner city. The southern population is mostly characterised by young, Caucasian residents, and almost half of them are under 25. The population grows steadily because new homeowners are attracted to the area's better housing, land value, facilities and access to workplaces.
The safe, well-off suburb of Glenvista has a shopping centre, a golf course, and large homes in the bush-filled veld.
Attractions within Region F are mostly theatres and shopping centres. Braamfontein's Civic Theatre hosts major musical and dance productions. Fordsburg is a bargain shopping centre featuring the Oriental Plaza and savoury Indian food. Market Theatre Complex boasts world-class theatres that once staged anti-apartheid plays in the turbulent 1980s, as well as some of the best traditional South African cuisine in town. The Newtown Cultural Precinct is a melting pot of cosmopolitan Joburgers gathering in Mary Fitzgerald Square. The region is also home to the top-notch University of Witwatersrand.
Parktown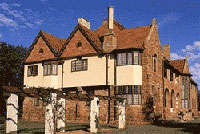 Parktown is ideally situated near the city centre and the northern suburbs. It is one of the oldest elite neighbourhoods in Johannesburg. Many of the big houses here look like they came out of fairy tales, with their fancy turrets and towers, giving rise to the architectural 'Parktown Baronial' style. Most of these homes have been credited as the work of the architect Sir Herbert Baker, who was a dominant force in South Africa's architectural scene during the late Victorian and Edwardian periods. His own home, the Stonehouse, is still around today. Many old Victorian-styled homes also continue to grace the streets of this genteel neighbourhood.

From the 1960s until the 1980s, hundreds of old homes in Parktown were torn down to make way for newer buildings until the residents, realizing the historical and aesthetic value of these old homes, put a stop to the demolition and set up a trust to protect the area's heritage.
Newtown
Once a slum, Newtown is now a hip commercial area that has been revitalized by urban renewal projects and development. Formerly named Brickfields after the rich clay found here that is used for brick making, the suburb has been significantly revamped and is now known as the Newtown Cultural Precinct.
Newtown is a vibrant mixed-use area with several attractions. The famous Market Theatre, an Edwardian market converted into a cultural complex, houses two galleries and three theatres. The colourful Oriental Plaza is the Indian community's commercial hub, with kiosks selling food, fashion, fabric, leather goods, accessories, and kitchen wares. Famous local performers headline the bars and clubs here.
It is also worth exploring Museum Africa, with exhibits dedicated to Nelson Mandela and South African rock art. The Newtown Music Centre is a popular place for concerts, even those by international artists. In 2003, the wide, impressive Nelson Mandela Bridge was opened, linking Newtown to Braamfontein and northern Johannesburg.
The construction of housing in Newtown is ongoing. Developers are planning a total of over 2,200 units here. Newtown Urban Village and Carr Gardens offer mixed-income housing and are currently fully occupied.
---