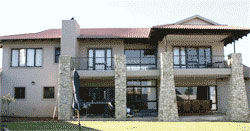 Region E (a prime area) is mostly comprised of two areas, Sandton and Alexandra. Though neighbours, they lie on opposite ends of the socio-economic spectrum. However, some middle-class neighbourhoods do exist—Sandringham and Lyndhurst in the east, Linksfield in the centre, and Orange Grove, Bezuidenhout Valley and Malvern in the south.

As 'Africa's richest square mile', Sandton is definitely the chicest address in all of Johannesburg. Some of the city's oldest elite communities are within its grounds, with their elegant, tree-lined avenues and opulent old mansions built by gold-mining magnates. Sandton has exclusive sporting clubs and high-rise luxury apartment buildings, such as the swanky 140-metre tall Michaelangelo Towers.
Sandton has also established itself as South Africa's leading financial district, being the home of the Johannesburg Stock Exchange, several important banks and other big local and multinational business institutions. The glamour of Sandton is also evident in the world-class Sandton City and Nelson Mandela Square, the biggest shopping complex in the Southern Hemisphere.
In stark contrast to Sandton is its neighbour, Alexandra. One of the city's poorest and formerly black townships, Alexandra is still living in the shadow of its poverty-ridden reputation. Most of its residents are young, between the ages of 17 and 35, and most are transients. Unemployment rates are high, and the area is overpopulated; it is roughly an eighth of the size of Sandton, but their populations are almost equal.
Alexandra is riddled with slum areas, and the polluted Jukskei River runs through the eastern side of the district. Though Alexandra has been plagued by xenophobic attacks, and massive poverty reigns, the city government aims to shed this image through The Alexandra Renewal Project.
Atholl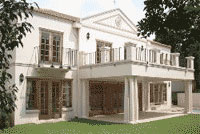 The elite area of Atholl is full of hotels, art galleries, restaurants, and business centres. Its tree-lined, open-air central plaza, Atholl Square, is one of Johannesburg's most popular shopping destinations, with many great cafés and restaurants (and even some excellent spas) to cool your weary heels in. Parking is free for an hour and a half—great for some quick grocery shopping or a pleasant window-shopping stroll.
Residential areas and office buildings in this suburb are definitely geared towards the up-market, as everything is constructed using only the finest materials around. Its peaceful avenues lined by the elegant homes of its residents and the towering business centres certainly make no secret of this suburb's prosperity.
Saxonworld

One of the oldest and certainly one of the most beautiful areas in the city is Saxonworld. The area surrounds the sprawling Johannesburg Zoo, popular for its impressive collection of animals and day and night game drives, and the lovely walking paths provided within its 54-hectare expanse of lush greenery. The suburb itself has a very peaceful atmosphere, punctuated by winding roads lined with large, old trees.

Business, culture, and entertainment are not too far from here, as it is only a few minutes' drive to the CBD and popular shopping and cultural areas. Saxonworld has easy access to the M1 and Jan Smuts Avenue, which takes you to Braamfontein and the cultural arc where the grandiose establishments of the Constitutional Court, the Civic Theatre, and the famous Mandela Bridge (close to Newton, the Market Theatre, and MuseumAfrica) are situated. The Rosebank, Hyde Park, and Killarney shopping centres are also close by, as well as the trendy villages of Parkhurst, Greenside, and Melville. Some of the hottest spots in the city's nighttime party circuit are located there, and their collection of chic restaurants and cafés also make them popular areas for daytime socializing and relaxation.
Houghton Estate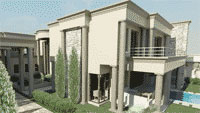 Houghton Estate is one of the city's poshest upper class enclaves, with lavish homes and tall luxury residential buildings. It is quite a peaceful neighbourhood, and a good place to explore some of the city's important historic buildings and grand houses. With residents counting some of South Africa's most prominent society and political figures (Nelson Mandela lives here), this is definitely one very exclusive neighbourhood.

Houghton's Munro Drive is particularly well-loved for its splendid sunset vistas over the northern neighbourhoods. It is also a picturesque spot to admire the city lights during the evenings. The prestigious King Edward VII School is imbued with over a century's worth of cultural and historical heritage, and is rightfully one of Houghton's major tourist draws.
Houghton is generally a residential suburb, though it does have some lovely cafés, classy restaurants and a sprawling golf course situated on rolling green hills with luxuriously appointed amenities. Though there really isn't much to do around this neighbourhood, residents and visitors agree that the beauty of Houghton is in its idealness for rest and relaxation.
Illovo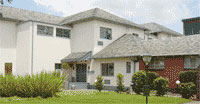 Illovo is among the city's premiere neighbourhoods. Home to the famous Wanderers Stadium and the Wanderers Golf Course, Illovo should be part of any sporting enthusiast's itinerary when visiting Johannesburg.

Home to the Highveld Strikers (Johannesburg's cricket team) and the Highveld Lions, Wanderers Cricket Stadium has been the site of Test, One Day, and First Class cricket matches since it was built in 1956 as a replacement for the Old Wanderers Stadium. The neighbouring Wanderers Golf Club is renowned as one of the best courses in the country. Set amongst a scenic background of lush foliage, the 18-hole course has been host to many top golfing events.
Illovo isn't all sporting grounds, though. This decidedly upmarket neighbourhood has some of the city's finest and best-designed restaurants and swanky shopping centres. Illovo is also known for having luxury residential and accommodation developments that are, of course, finely built and situated in elegant surroundings.
Melrose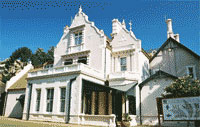 A small, quiet neighbourhood, Melrose began rapid commercial expansion and upmarket ascent in the early 2000s. Though more of a commercial area than a residential suburb even before its re-development, it was full of fine traditional houses until they were knocked down to make way for cluster house complexes. These days, many Melrose streets are lined with international car dealerships, though its small-community charm remains.

One of the suburb's major tourist draws is the Melrose Wild Bird Sanctuary, where over 120 wild bird species dwell among reed beds and trees around a lake. The grounds are also a lovely picnic area where families enjoy the calm surroundings and pretty birdsong.
Melrose's streets are lined with cosy outdoor cafés and restaurants where you can spend afternoons sitting under the sun-dappled shade of leafy trees and little shops.
Inanda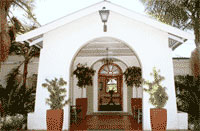 Nestled in the middle of Atholl, Illovo and Hyde Park is another elite Sandton neighbourhood, the tiny, very green suburb of Inanda. Within it is the renowned Inanda Club, a private sporting club that is considered one of South Africa's premier polo grounds. Inside the Club is the South African National Bird of Prey Centre, a non-profit organization dedicated to conserving and rehabilitating raptors.

Also in Indanda is St. David's Marist Inanda School. Established in 1941, St. David's is one of the most prestigious educational institutions in the country, consisting of a pre-school, preparatory school, and a high school for boys. The campus sits on a beautiful 66-acre stretch of land.
Inanda is also close to one of Johannesburg's biggest malls, the Sandton City Shopping Centre.
---