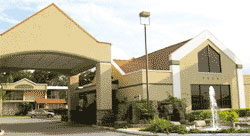 Soweto will forever be remembered for having played a pivotal role in the struggle against apartheid. Its long history of oppressive segregation began in the gold rush of 1886, when black African labourers were made to live in designated areas along the outskirts of the city, separate from the whites.

The apartheid state's implementation in 1948 further increased the rate of the removal of black Africans from designated whites-only areas. Further segregation of the residents according to ethno-linguistic groups happened in 1956, forming the so-called 'independent homelands' housing developments. The townships continued to grow, and the vast area encompassing the farms of Doornkop, Klipriviersoog, Diepkloof, Klipspruit, and Vogelstruisfontein was named as SoWeTo (South Western Township).
Soweto suffered in silence for years under the apartheid state, as did the rest of the other black-African townships, until the infamous Soweto Uprising in June 1976 shook the country to the core. Mass protests spearheaded by Sowetans began as a protest to the state's policy of changing the educational system's language of instruction from English to Afrikaans. The hotbed of the uprising was Orlando West, where police brutality against 10,000 student activists led to the death of 566.
The impact of Soweto's brave defiance resonated throughout the country and around the world, and economic and cultural sanctions were introduced from abroad. Though the state responded by providing electricity for more Soweto homes, financial support for housing projects ceased and Soweto and other militant townships were further repressed through state-sanctioned violence.
Apartheid resistance movements were rampant throughout Soweto in the 1980s; student bodies were organized, economic and educational boycotts ensued, and civic-organized committees were formed as alternatives to state-imposed structures. The African National Congress' 1985 Kabwe congress in Zambia called for South Africa to be made ungovernable, further bolstering Soweto's counter-political actions. A decade later, Soweto was included in the Southern Metropolitan Transitional Legal Council, and was officially named part of the City of Johannesburg in 2002.
Soweto's legendary indomitable spirit remains undaunted, despite bombings believed to have been instigated by a right-wing extremist group in October 2002, and the seemingly insurmountable task of gentrifying the area long known for its poverty and political turmoil. Though the poverty rate remains quite high, Soweto's people have taken on the challenge, fuelled by pride in their heritage and important role in South Africa's history.
Indeed, an air of optimism wafts through the streets of today's Soweto. It is the largest black urban residential zone in the city, and is widely considered the melting pot of the South African urban experience—Soweto's strong sense of community has given rise to trends in politics, fashion, music, dance, and languages that are in turn, adapted all over the country.
Though slum areas still exist, particularly in Doornkop/Thulani, Ebumnandini, Protea South, Chris Hani, Slovo Park, and Freedom Square, many other areas are gentrifying. Many of Soweto's established areas are populated by rows of grey, four-roomed matchbox-type houses and old hostels, which were built to provide cheap housing for labourers during the apartheid era. These days, the government has converted the old houses and hostels into improved housing for young couples and small families.
In areas like Diepkloof Extension, more affluent residents have built stately homes with well-kept gardens comparable to homes in Johannesburg's elite neighbourhoods. Pimville Extension is another one of the town's more prosperous areas, with pretty homes, schools, and playgrounds mostly populated by the emerging black middle class. Residents of the old matchbox-type houses have also taken part in Soweto's urban renewal by extending their homes and beautifying their gardens. Trees have been planted everywhere, and once desolate parks have been improved to provide attractive recreational areas for residents and visitors.
 Almost all of Soweto's working residents rely on trains and taxis to get to work in other Johannesburg districts, though the commute is quite easy as busy highways and improved roads run from Soweto to the city's CBD and Roodepoort. In the township of Dobsonvilleis the first shopping centre that went up in Soweto.
Without a doubt, Soweto's interesting history and extremely fascinating local culture has made it one of Johannesburg's top destinations. Of course, it also helps that Sowetans are famous for their hospitality and friendliness. Youth culture is very active here, imbued with Afro-American culture adapted to local experience (Soweto is credited as one of the main roots of Kwaito, South Africa's brand of hiphop).
Sowetans are also crazy about sport, particularly football. On any given day, there's at least one bunch of kids having a football match, and it's no surprise that Soweto has spawned the highest number of professional football teams in the country.
Soweto is also known for its cuisine and vibrant night scene. Some of the hottest spots to enjoy both are Wandie's Place and Pallazzo Distella in Dube, and Club 707 and Ubuntu Kraal in Orlando West.
Another one of Soweto's local highlights is its shebeen culture. Shebeens are local drinking watering holes that have resisted being shut down by the authorities and religious conservatives to become favourite haunts among the locals.
Of course, no trip to Soweto would be worthwhile without visiting some of its many historically relevant institutions: the historic Chris Hani Baragwanath Hospital, which has a footbridge that provides one of the most splendid views over Soweto; the Hector Pieterson Memorial Museum, named in honour of one of the first children to die at the hands of the police during the Soweto Uprising; and the Morris Isaacson Secondary School and the Regina Mundi Church, both important political meeting centres during the apartheid era.
Soweto is also proud of the fact that they have, perhaps, the only street in the world where two Nobel Peace Prize laureates lived: Nelson Mandela and Archbishop Desmond Tutu's former homes are situated along Vilakazi Street in Orlando West.
---