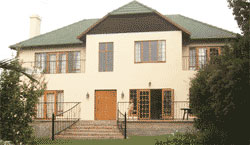 Region B (a prime area) brings together older established suburbs, newer suburbs with upmarket houses, and low-income neighbourhoods.

There are several parks, beautiful natural scenery, and spectacular views of Johannesburg in Northcliff and Westcliff. To the east are the upmarket neighbourhoods of Dunkeld, Hyde Park, and Sandhurst. To the south are Auckland Park, where the University of Johannesburg is located; Mayfair, which has a substantial Muslim Indian population; and Coronationville, Langlaagte, Riverlea, and Westbury, older residential areas showing signs of decline.
Emmarentia, Linden, and Franklin Roosevelt Park are quiet central suburbs, while Cresta, Florida, Parktown North, Randburg, Richmond, and Rosebank are commercial areas. Bryanston Extension and Hurlingham are up-market residential areas in the centre and north of the region.
Most residents and are quite well-off and highly educated, except those in the southern suburbs, which suffer from extreme poverty, social problems, declining infrastructure and high unemployment levels. There is also a slowdown of migration into the area, and increase in migration out of the area, though recently the region has been attracting a new crop of young professionals.
Development in the region is mainly economic—there is rapid growth, especially in the areas of Cresta and around the university. The townhouse development in the northern area is continuously increasing, and interest in both residential and commercial flats is rising. Residents mostly prefer living in dense townhouse complexes and blocks of flats. Many old industrial buildings have been converted into offices, and small local retail and office areas are also widespread.
The region is also well-equipped with social facilities: four major hospitals, numerous community and health clinics, municipal recreation centres, government and private primary and high schools, indoor and outdoor sports venues and municipal-run stadiums.
The Johannesburg Botanical Garden at Emmarentia Dam is a very popular leisure destination where open-air concerts are often held. Cresta Shopping Centre serves as the major shopping mall of the region. There are only a few hotels, but Westcliff on Westcliff Ridge is a five-star hotel with magnificent views and an excellent reputation. Apart from these, there are parks, nature reserves, wetlands and sanctuaries well worth visiting in the region. Watercourses serve as links between the region and the rest of the city.
Parkhurst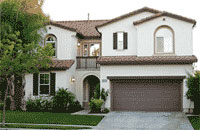 Parkhurst, only a few kilometres from the city centre, is a very ideal location, with easy access to the rest of the city and surrounding areas.  

It was once a quiet, lower-middle-class village, but has managed to reinvent itself into a stylish neighbourhood with an active social scene. Restaurants, coffee shops, boutiques, and antique stores serve as favourite haunts during the afternoons and evenings.
People are attracted to Parkhurst's small-town charm, where neighbours are quite friendly and local industries cater to the residents' needs. Popular villages like Greenside, with its own restaurant strip, and the historical but trendy Melville are close to the business and shopping centres of Rosebank, the Rooftop Craft Market (famous for their delightful cheeses), and the African Market. The nearby Emmarentia Dam is a beautiful weekend destination for picnics, walking dogs and leisurely strolls with friends.
Parktown North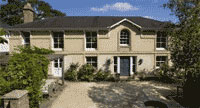 Parktown North is one of the oldest residential areas in Johannesburg, and has an interesting history. In the 19th century, it was originally a residential area for the poorer relatives of the men who controlled the gold and diamond mining industry—the Randlords. The houses still standing today are oft-admired colonial-style gems.

Parktown North lies very close to Jan Smuts Avenue, one of Joburg's main thoroughfares. Rosebank, Rooftop Craft Market, and the African Market are all conveniently located and easily accessible. There are a number of restaurants to choose from in the area, though the trendy suburbs of Greenside, Melville, Norwood, and Parkhurst are also close by.
Parkview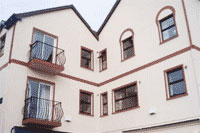 Parkview shares borders with Saxonwold and Forest Town, both originally developed as forest plantations. Parkview's timeless natural charm makes it one of the few remaining places in Johannesburg where residents can enjoy living in a green environment. Over a million trees—blue and red gum, oak, pine, and wattle—have been planted around Zoo Lake and Johannesburg Zoo, making the suburb a breathtakingly beautiful and clean place. The suburb forms part of Rosebank and is closest to Rosebank and its commercial centres.

Many old houses have been renovated and overhauled not only to maintain their old charm and character, but also to make way for extra living space. The neighbourhood was planned with all the houses set back in their lots and the gardens cultivated out in front so that residents may enjoy even more of nature's beauty as they go on their morning walks.
Quaint shops, restaurants, delis, and a village library in the small but lovely George Hay Park next to the park playground add to the attractive character of Parkview. A stroll around Zoo Lake followed by tea and a visit to the art market, Artists Under the Sun, make for a pleasant afternoon, but walkers and joggers needn't confine themselves to the lake area—the entire neighbourhood is a safe and pleasant place.
Westcliff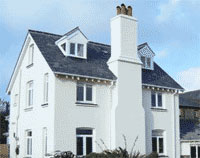 Just 10 minutes away from the city centre of Johannesburg, Westcliff sits on a bend by the M1 highway. It is undoubtedly one of the most gracious older suburbs, with many old houses built in the highly valued and unique 'Parktown Baronial'-style. These residences were built on large properties with well-manicured gardens, often on the ridge. Many were built in the period from the 1890s to the 1920s, though some are even older, dating back to the time of the Witwatersrand Gold Rush of 1886 that led to the founding of Johannesburg itself. The old trees lining the streets also underscore this suburb's dignified atmosphere.
Westcliff lies very close to the suburbs of Parkview and Houghton and many major roads. It's easy to get to the shopping malls of Rosebank, Parkhurst Village's chic row of coffee shops and restaurants, with its chic street life, Johannesburg Zoo, and the Killarney Mall. Also easily accessible is Braamfontein and its nearby attractions, linked to Newtown via the Nelson Mandela Bridge.
Hyde Park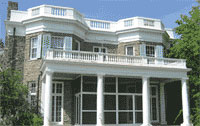 The enclave of Hyde Park has elegant and finely built mansions protected by high walls and high-tech security systems. The village atmosphere is calm and serene, and its streets are almost always devoid of heavy traffic.

The Hyde Park Shopping Centre is home to high-end specialty stores and boutiques, favoured by residents of this suburb and other affluent neighbourhoods. The commuter might find Hyde Park a little hard to get to in this city of motorists, despite its proximity to Jan Smuts, one of Johannesburg's main thoroughfares.
Dunkeld West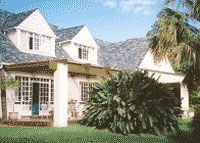 Dunkeld West is an upmarket suburb located at the heart of old Johannesburg. The neighbourhood is peaceful and quiet, with wide tree-lined streets, grand houses, and well-kept gardens.
Dunkeld West Centre lies just off Jan Smuts Avenue, and located here is Fournos Bakery—popular particularly during the weekends when locals go gaga over their scrumptious breads, pastries and deli products.
---