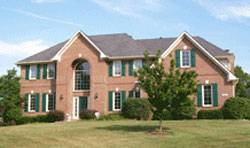 Ras Beirut (a prime area) was originally a rural community of Greek Orthodox and Sunni families.

The neighbourhood's fortunes have risen and fallen over the years. It prospered when the Syrian Protestant College transferred here from Zoukak El Blatt in 1873 (it is now the American University of Beirut). There was also some economic growth with the influx of educated middle-class Greek Orthodox Palestinians in 1948. Although very little damage was sustained in the region by the 1975 Civil War, Ras Beirut experienced an economic downturn when Christian residents moved to other parts of the country and were replaced by a predominant Muslim community and refugee Southern Shiites. This caused sectarian tension among residents that persists to this day.

In the succeeding Post-War years, Ras Beirut has re-emerged as a luxury area, thanks in part to the presence of international schools and universities that draw students from many parts of the world.
Hamra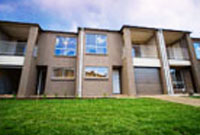 Before the outbreak of the 1975 Civil War, Hamra was quite a glamorous area. Rue Hamra was even called the Champs Elysees of Beirut. Today, Hamra is still one of the premier economic hubs of Beirut.

In Hamra you can find luxury hotels, high-fashion boutiques, nightclubs, and popular western chains such as Starbucks, Radio Shack, Nandos, and Roadsters.

Hamra is also appealing to property buyers because of its proximity to four of Lebanon's leading universities: the American University of Beirut, the Lebanese American University, the Armenian Haigazian University, and the government-run Lebanese University Law Faculty.
Manara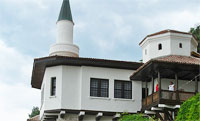 Located in the westernmost part of Beirut, the neighbourhood of Manara got its name from its sole landmark, the Manara Lighthouse, which was built in the early 20th century. There are a number of beach clubs and high-rise buildings here.
Clemenceau
---