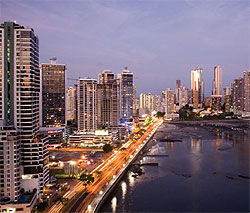 Craving for a more modern, suburban lifestyle - There are a lot of new developments Punta Pacifica, with a few single-family homes also on the market. What really draws plenty of people to Punta Pacifica are its high-rise condominium buildings filled with luxurious amenities, and offering spectacular views of the Panama Bay and the Amador Causeway.

The establishments include the dazzling Trump Ocean Plaza and the Venetian Tower. There are modern office high-rises here too, as well as the prestigious Punta Pacifica Hospital, considered one of the best in the region.
Punta Pacifica unfortunately suffers from traffic congestion. Getting to and from the neighbourhood can be a challenge, especially during rush hour.
---