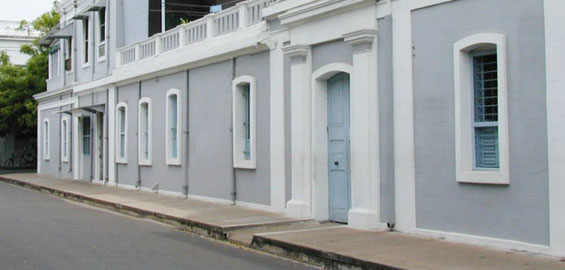 Puducherry was once a French territory called Pondicherry, but in 2006 it reverted to its pre-colonial name. It's a strange entity, consisting of four far-flung coastal enclaves: Puducherry and Karaikal on the east coast, Yanam in Andra Pradesh, and Mahe, on the west coast amidst Kerala.

Puducherry, the colourful capital, is often called The French Riviera of the East. Its obvious why when you see the French Quarter, the town's oldest area, which overlooks the sea.
French colonial buildings in warm pastel tones are set amongst vibrant bougainvillea, some dating to the 18th century. Some are residences, others businesses or institutions. The buildings are laid out on tidy tree-lined streets in a neat grid pattern, following a French concept.
There's a Tamil influence in the Indian Quarter, whose houses feature long verandas, enormous doors, and some grillwork.
The town of Puducherry is a lively but at the same time relaxing. There are beaches to the north and south. French, Indian, Asian, and other food is available in the many restaurants of this cosmopolitan town. It has a diverse population despite its relatively small size, of Hindus, Christians, and Muslims.
Puducherry is often visited by shoppers from neighbouring states, because its low taxes keep
prices low. World-class leather, pottery, perfume, apparel, and handmade paper goods are made here. Lately delightful home decor and antique furniture shops have been proliferating as well.
Puducherry is hot most of the year, and wet from April to November. The billowy clouds seen in the skies all year (except perhaps March and April) make for some beautiful sunsets. After the extreme heat of summer, the monsoon rains are a relief and are a necessity for the crops.
Puducherry is easily to reach by road from Chennai, Bangalore or Kerala. The international airport at Chennai is on the highway from Puducherry.
---