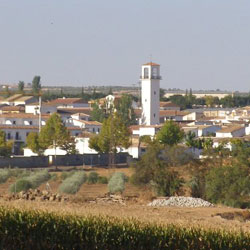 Peñuelas is the home of the güiro, a percussion instrument that resembles a hollow gourd. Its body is grooved and open at one end. The güiro is played by rubbing a wooden stick over the grooves to produce a ratchet-like sound. The instrument is commonly used in the rhythm section of Latin-American music.

Expert craftsmen in the small town not only make these musical instruments but also jewelelry and masks made from indigenous materials.

There are many cays in Peñuelas that are being carefully monitored or preserved for their ecological value. Because of this, suburban development has been placed on higher grounds with a ten to fifteen minute distance away from the coast.
A number of archaeological digs in the area have unearthed ancient Taino relics. The subterranean caves of Cueva Mapancha National Reserve and the Charco de Soplaero water pool are interesting places to visit. The Convento Caverns also extend into Peñuelas.
History buffs would want to check out La Chimenea, the ruins of the brick chimney of a sugar plantation, and the Hacienda Dolores, which has a locomotive that was once used to transport sugarcane to various sugar processing towns.
---