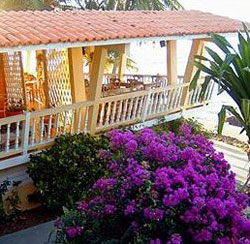 Patillas is given the picturesque name of "Emerald of the South" for its lush green mountains and cultivated fields of watermelons and sugarcane.

The waters of the Lago Patillas and the Marin River flow into a hydroelectric reservoir that provides electricity to the town and nearby communities. It is also an excellent fishing ground.

The Carite-Guarate Forest extends into Patillas and is a place of recreation. A small river within the forest forms a water pool called Charco Azul, a popular swimming and fishing spot.
Patillas' sole historical site is the Spanish colonial church Parroquia Immaculado Corazon del Maria, built in 1845. It was destroyed by a hurricane, but was later rebuilt.
---