Pathum Wan (a prime area) bears the name of the Buddhist temple built in the area by Rama IV when the district was still very rural. It was an important place of worship then. Today, Pathum Wan is more widely recognized as Bangkok's shopping capital.
At the heart of the district is the sophisticated Siam Paragon mega complex, which houses high-end international brands and flagship stores. The popular MBK (Mahboonkrong) Center carries many bargain stores. There are also many outdoor bazaars in the district.

Thailand's oldest and most prestigious university, Chulalongkorn University, is in Pathum Wan. Its law and literature programs are considered the best in the country.
Pathum Wan has the most expensive residential properties in Thailand, followed by Silom Road, the country's financial district.
Central Lumpini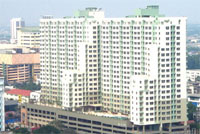 Luxury condomiums, embassies, and premier offices make up most of Central Lumpini. The district's planning is comparable to that of Singapore's Orchard Road, with its central location, carefully designed developments and strategically landscaped greenery. Some of the priciest properties and most upscale developments in the city are in Central Lumpini. It also boasts an exquisite Four Seasons Hotel with traditional Thai interiors. Central Lumpini's park is the biggest in the city.

Central Lumpini has freehold plots that are currently being planned for impressive projects. The value of these estates, which can only be leased for 30 years, can be attributed to the royal family's and the Crown Property Bureau's ownership. This exclusivity ensures that the highest-valued land properties in Bangkok are in Central Lumpini.
Pathumwan-Lumpini Zone A contains luxury high-rise condominiums, apartment blocks and a few office buildings. This area is sandwiched between the old zones E, C, B, and D and the Sukhumvit residential area. Zone A has fine restaurants, spas, and shopping centres along the westward portion of Ploenchit Road. There hasn't been much development going on along the riverside area, though it has some cottage industry and shipping industry structures and some old condominiums.
Wireless Road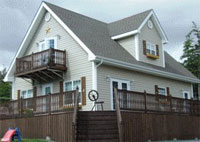 In the heart of Bangkok, Wireless Road is a dynamic commercial and business zone full of shopping centres, restaurants, and bars. A number of consular, business and government offices can be found in this part of the Pathum Wan District.

Although most top hotels are concentrated in different parts of the city, Wireless Road has become the ideal destination for those who prefer serviced apartments and condominiums. Similar to the other famous Phatum Wan zone, Central Lumpini, Wireless Road has many luxury properties and other developments. Properties here are mostly targeted to the upper class, from large studios to four-bedroom penthouses.
---