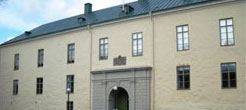 Östergötland features a fantastic combination of forests, rising highlands, and sparkling lakes. The largely agricultural Östgöta Plain stretches from east to west, while in the south is a hilly panorama dotted with numerous lakes. The north is filled with forests and hills.

The county is quite highly developed, especially in terms of communications and accessibility. Östergötland is at the forefront of technological innovation in Sweden, with the electronics, software, communications technology, and aerospace industries thriving here. The Berzelius, Mjärdevi, and ProNova science parks symbolize the county's potential for even more technological innovation.

Östergötland's Linköping University leads in the field of education and research in Sweden, and is the training ground for Sweden's future scientists and innovators. Linköping City holds the second highest rate of enrolment in science and engineering subjects in Sweden.
---