The Amazonian province of Orellana is famed for its spectacular scenery, diverse plant and animal species, and vast oil and wood reserves. It was named after Spanish explorer Francisco de Orellana who arrived in the region looking for the legendary city of El Dorado.
Coca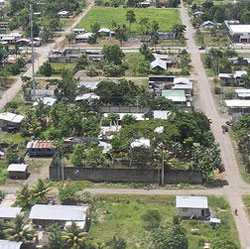 Puerto Francisco de Orellana, popularly called Coca, is the provincial capital of Orellana. It was named after the Spanish explorer who came to Ecuador to search for the fabled city of gold, El Dorado.

Coca is located at the junction of the Coca and Napo rivers, and its riverfront is a busy commercial area with many restaurants and hotels, bars and discos. Coca is enjoying a healthy tourist trade because of its proximity to the rainforests.

Coca has become synonymous with great jungle adventure. It draws a lot of tourists seeking a unique, movie-like experience in its rainforests. Medical facilities in the area are scarce though.
---