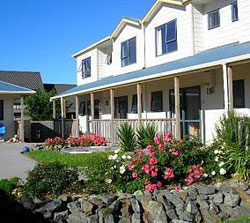 The Northland Region is the northernmost of New Zealand's 16 administrative regions, occupying 80% of the North Auckland Peninsula. It is called Te Tai Tokerau ("Birthplace of a Nation") because it is here where people first arrived and settled in the country. It was also in Northland that New Zealand's founding document, the Treaty of Waitangi, was signed on February 6, 1840.

Northland is divided into 6 areas: Warkworth and the Kowhai Coast north of Auckland; Whangarei and the East Coast; the Bay of Islands; the Far North; Hokianga; and the Kauri Coast.
Rolling hills are the predominant features of the region's inland, with tracts of farmlands and kauri forests. It is in Northland's Waipoua Forest that one could find New Zealand's tallest tree, Tane Mahuta.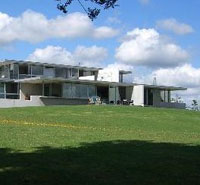 Northland is particularly famous for its two contrasting coastlines. The West Coast features long, straight beaches that are great for surfing, such as Ninety Mile Beach. The bays of the East Coast have calmer waters, white sand beaches and coves that are ideal for swimming and diving. Both coastlines have estuaries and mangroves where seabirds nest. The waters are rich in marine life, and dolphins and whales are not an uncommon sight here. Whale watchers can observe them from Poor Knights Island, a reserve that includes the largest marine cave in the world, and the Bay of Islands.
Northland is popular among sports enthusiasts. It has two championship golf courses, and fishing competitions like the annual Lion Red Snapper Classic at Ninety Mile Beach attract anglers from all over the world. Many of the country's top rugby players also come from Northland.
---