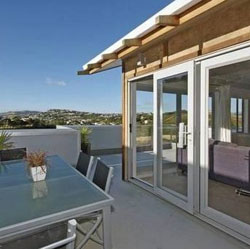 The Northern Ward is composed of the official suburbs of Broadmeadows, Churton Park, Glenside, Grenada, Grenada North, Horokiwi, Johnsonville, Khandallah, Newlands, Ohariu, Paparangi, Tawa, Takapu Valley, and Woodridge. The three informal suburbs in the ward are Greenacres, Redwood, and Linden.
Key residential areas
Broadmeadows
,
Churton Park
,
Glenside
,
Grenada
,
Horokiwi
,
Johnsonville
,
Khandallah
,
Newlands
,
Ohariu
,
Paparangi
,
Tawa
,
Takapu Valley
Broadmeadows
Broadmeadows has modern housing that appeals to second or third-time real estate buyers. It has a beautiful view of Wellington Harbour.
Churton Park
Churton Park is a fast-growing community for wealthy and middle-class property buyers. It consists of executive housing subdivisions on a hill. The only notable school within the area is Churton Park Primary School.
Glenside
Glenside is a rural suburb between Wellington and Porirua. The only interesting sites in this quiet community are the Glenside Reserves and the Halfway House. Much of residential development is concentrated in the Glendale Village area.
Grenada
Grenada was developed in the 1980s following the opening of major motorways that increased accessibility to the area. A fast-growing community, its main attractions are its large sports fields and two covered tennis courts. It also has a 30-hectare natural recreational reserve, Seton Nossiter Park.
Horokiwi
Horokiwi overlooks the rest of Wellington from its perch atop a high hill. Presently under debate are development plans for the suburb, emphasizing the preservation of rural aspects of the community and effective management of urbanization efforts.
Johnsonville
Johnsonville is quite historic. It was once the site of a 19th century British stockade. Its Old Coach Road, built in 1857, is one of the best-preserved horse-era roads in New Zealand.
Johnsonville has a variety of residences plus schools, a swimming pool complex and sports centre, two medical centres, rest homes for the elderly, and a supermarket.
Khandallah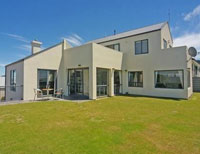 Khandallah is Indian for "resting place of God", and it has Indian street names. It is the wealthiest suburb in the Wellington Region, boasting complete community amenities and luxury facilities. Property prices run in excess of $1 million.

An elitist neighbourhood, it is the least multicultural among Wellington's suburbs.
Newlands
Newlands is appealing to first home buyers since here properties are quite reasonably priced. It has a shopping centre, but no supermarket. It also has a newly opened skate park. The schools here are Paparangi Kingergarten, Paparangi Primary School, Newlands Intermediate and Newlands College.
Ohariu
Ohariu is a wealthy neighbourhood, populated mostly by young, white New Zealanders. It is the equestrian centre of Wellington City, with a country club/riding academy and the 9-hole Ohariu Valley Golf Club.
Paparangi
The suburb of Paparangi is desirable among property buyers for its reasonably priced well-built homes and its sunny climate. It has a number of small shops at the suburb's centre, including a dairy shop, a fish and chips shop, and a hair salon.
Tawa
The friendly, family-oriented suburb of Tawa has complete community facilities, including a medical centre, pharmacy and three banks. It has several churches representing a wide range of Christian denominations and non-Christian religions. Tawa also has many international restaurants.
Takapu Valley
The 5-hectare Takapu Valley offers property buyers the opportunity to experience rural life at affordable prices. Existing properties in the area are being converted into rural homesteads. The suburb has scenic views and walking trails.
---