People come to the north-central area of Pichincha for its natural beauty. An agricultural region, Norcentral is becoming a tourist's favourite as well, from the forests of Atahualpa to the marzipan and handicrafts of Calderón.
Atahualpa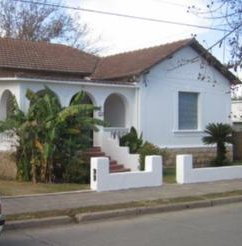 Named after the last Incan emperor, Atahualpa is fast becoming one of the "hidden paths" of Ecuadorian tourism, thanks to its spectacular landscapes, religious and cultural heritage, and a diverse ecological zone made up of wet montane, subtropical dry, and rain forests.

Atahualpa's colonial heritage can be seen in its church, central park, and old houses. Its natural attractions include the Mojanda and Fuya-Fuya volcanoes and lagoons, the páramos of Cambugacho and Chiriacu, and the Santa Barbara waterfalls of the Piganta River.
San Jose de Minas
This rural parish located 80 kilometres from Quito is largely involved in agro-forestry and livestock.
It has a cultural centre, a village band, and several folk groups. It has a medicinal hot springs resort, the Balneario de La Calera, and the Mount Mirador páramo that overlooks the parish. Some famous personalities and diplomats have chosen to settle in San José de Minas.
---