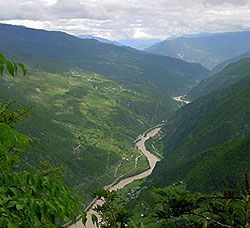 Ningxia hosts the upper parts of the Yellow River. A place of rich cultural heritage, it brims with places to visit, both human and natural. Tombs, grottos, relics, temples, towers, ancient cities, mosques, pavilions—you name it, Ningxia probably has it.

Notable are the Xixia Tombs, near the city of Yinchuan, where the region's emperors were laid to rest. Spread out over a 50-square-kilometre area, there are 200 tombs. There are also the twin pagodas of Baisikou to visit, as well as the desert outpost of Shapatou.

Ningxia has considerable natural resources as well, including the scenic Sand Lake, which becomes a nesting ground for a large number of cranes, swans, storks, wild ducks and geese in the summer.
---