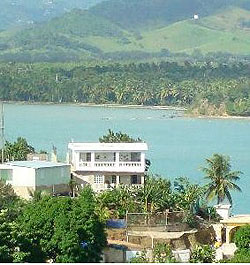 The coastal town of Naguabo is famous for its restaurants and roadside eateries that serve delicious seafood dishes using only from the freshest catch.

Naguabo is the birthplace of noted personages in the arts and sports. Musician and composer Pedro Flores is a native son. So is comedian Ramon "Diplo" Ortiz del Rivero, to whom the town erected a monument in his memory, and coach Eddie Rios Mellado, who is credited as the creator of the 3-point line on the basketball court.
The Caribbean National Forest is in Naguabo.
---