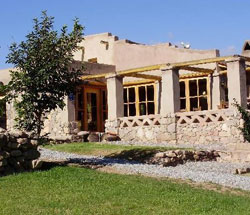 Misiones is small and poor, but full of natural beauty. Its biggest attraction is the massive, majestic Iguazu Falls—higher and wider than Niagara Falls, its torrent divided into 275 cascades tumbling 210 feet into the Iguazu River.

Even though much of its land is unsuitable for agriculture, Misiones' economy is driven in large part by the cultivation and production of crops such as yerba mate (from which the popular South American drink mate is made), tobacco, and tea.

Tourism is a growing business here as well, even though Misiones is humid and its urban areas nondescript.
Posadas City
Posadas is the capital city of Misiones and the province's financial and cultural centre. It faces Paraguay across the Río Paraná. There isn't much to see or visit in Posadas, but it is a pleasant place to stay on your way to more interesting places in northern Argentina. Many people choose to stay there while visiting the province's glorious Iguazu Falls. One place of interest in the city is the Costanera Monsignor Kemerer, a sunny esplanade along the banks of the Río Paraná that is perfect for a quiet stroll.
---