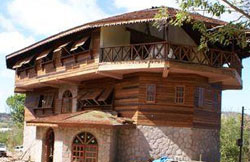 The quarter of Micoud is on the Atlantic side of the island of Saint Lucia. It is comprised of 23 villages, including the village of Micoud. With a little over 16,000 residents, it is the most populated quarter after Castries and Gros Islet.

A must-visit attraction in the area are the beautiful Mamiku Gardens, set in the ruins of a colonial estate once owned by the Baron de Micoud and named after his wife, Madame de Micoud (which in Creole would have been shortened to Ma Micoud, or Mamiku).

Another lovely site to visit in Micoud are the Latille Gardens, which sit on the coast where the rainforest begins. It is a lush area of trees, vibrant flowers, aromatic fruits and herbs and cool waterfalls.
---